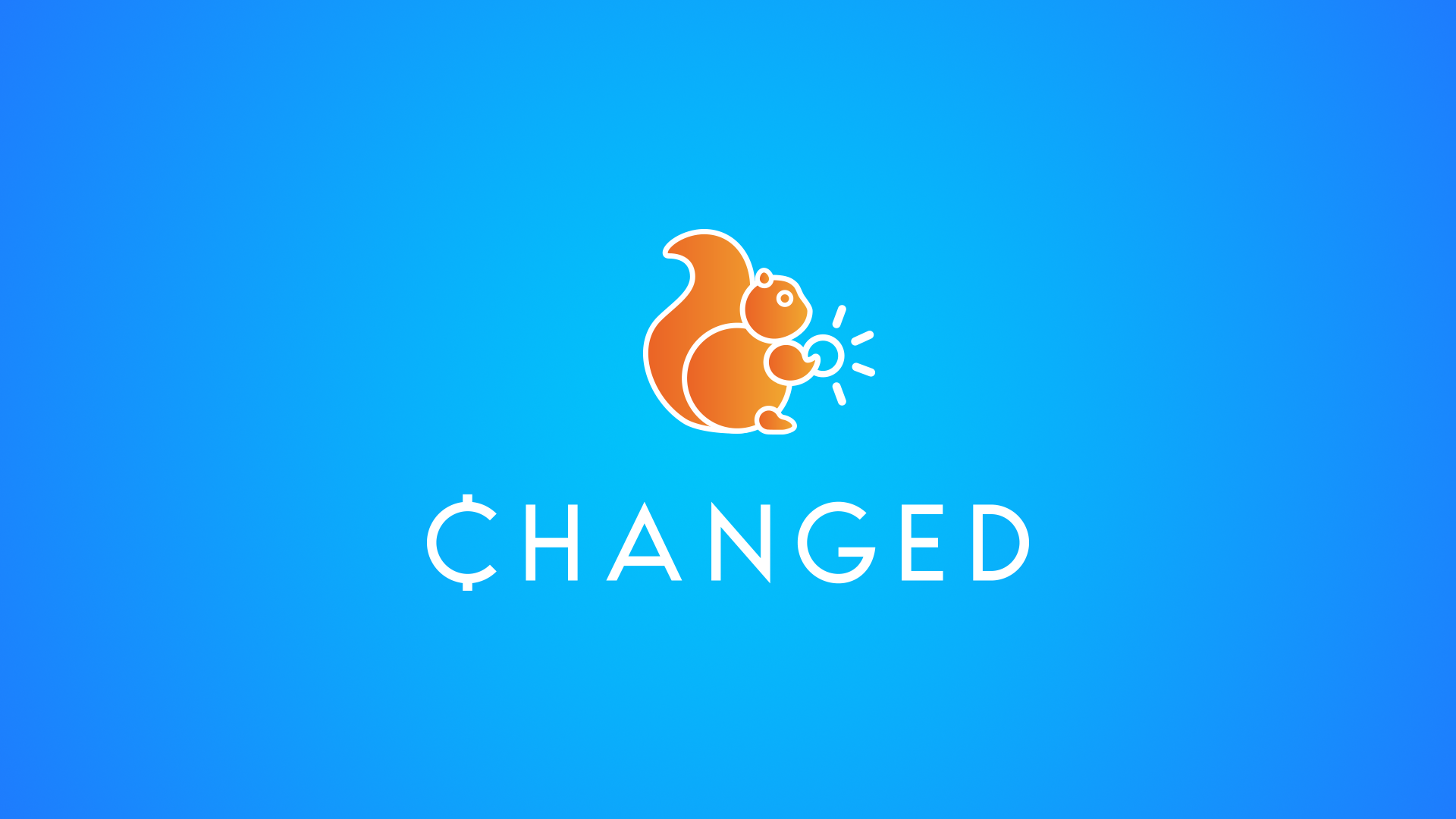 Logo Guidelines

Using a bright color palette, the thought of security, and playfulness tied into the overall concept of a squirrel collecting small amounts of food over time to build a large quantity of winter supplies.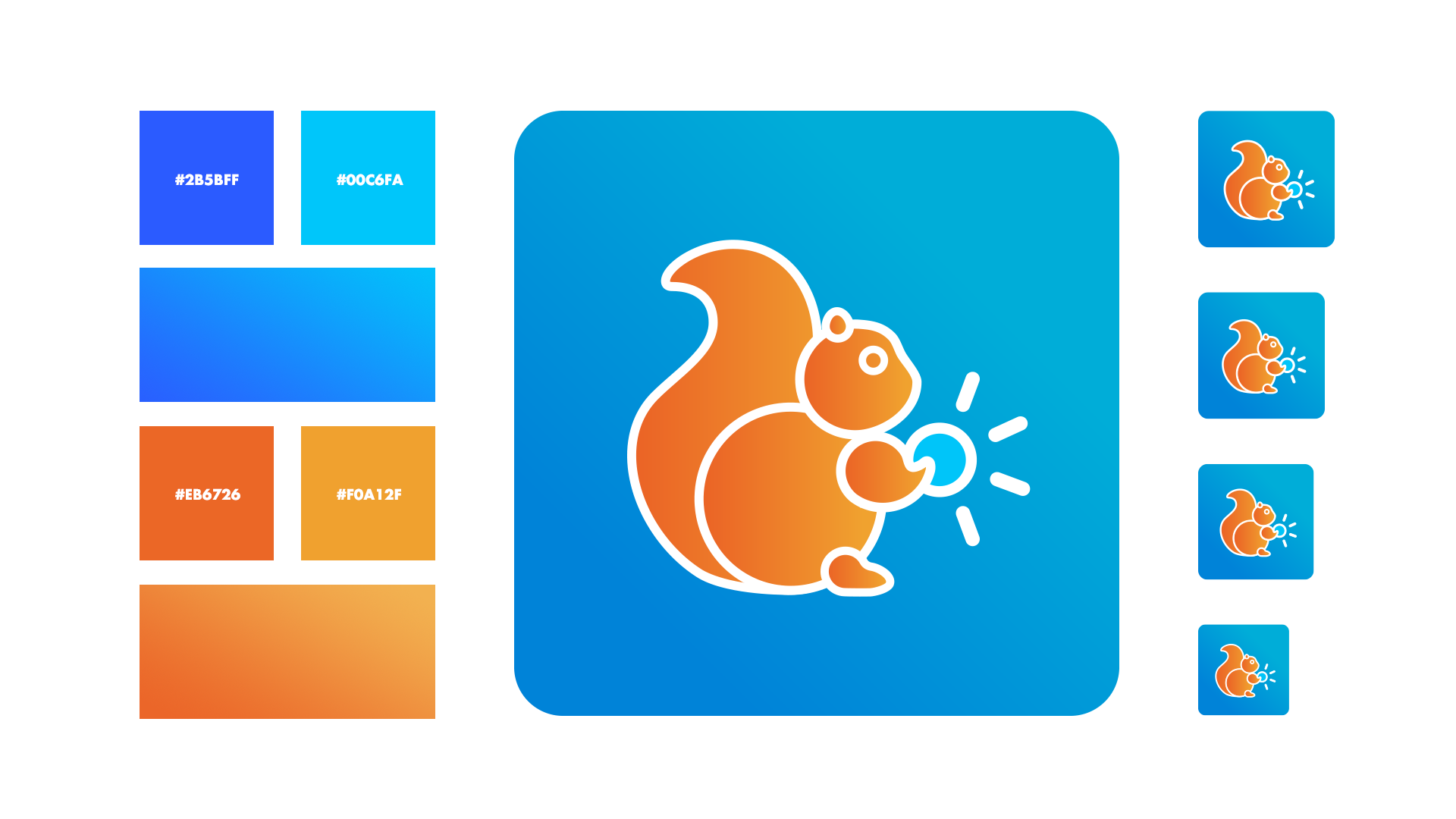 Startup Education Carousel
Prior to the onboarding and signup process, a startup carousel was used to educate users on how the app works and to highlight its value props. Illustrations were created to accompany the educational copy.
Onboarding

Since Changed requires a lot of user's personal information such as bank account information, birthdate, and address it is important to keep users engaged enough to finish the signup process. During initial testing, a lot of users were dropping off without completeng signup. To help resolve this issue a progress bar was added to the top of the on boarding screens to show users how far along they have come.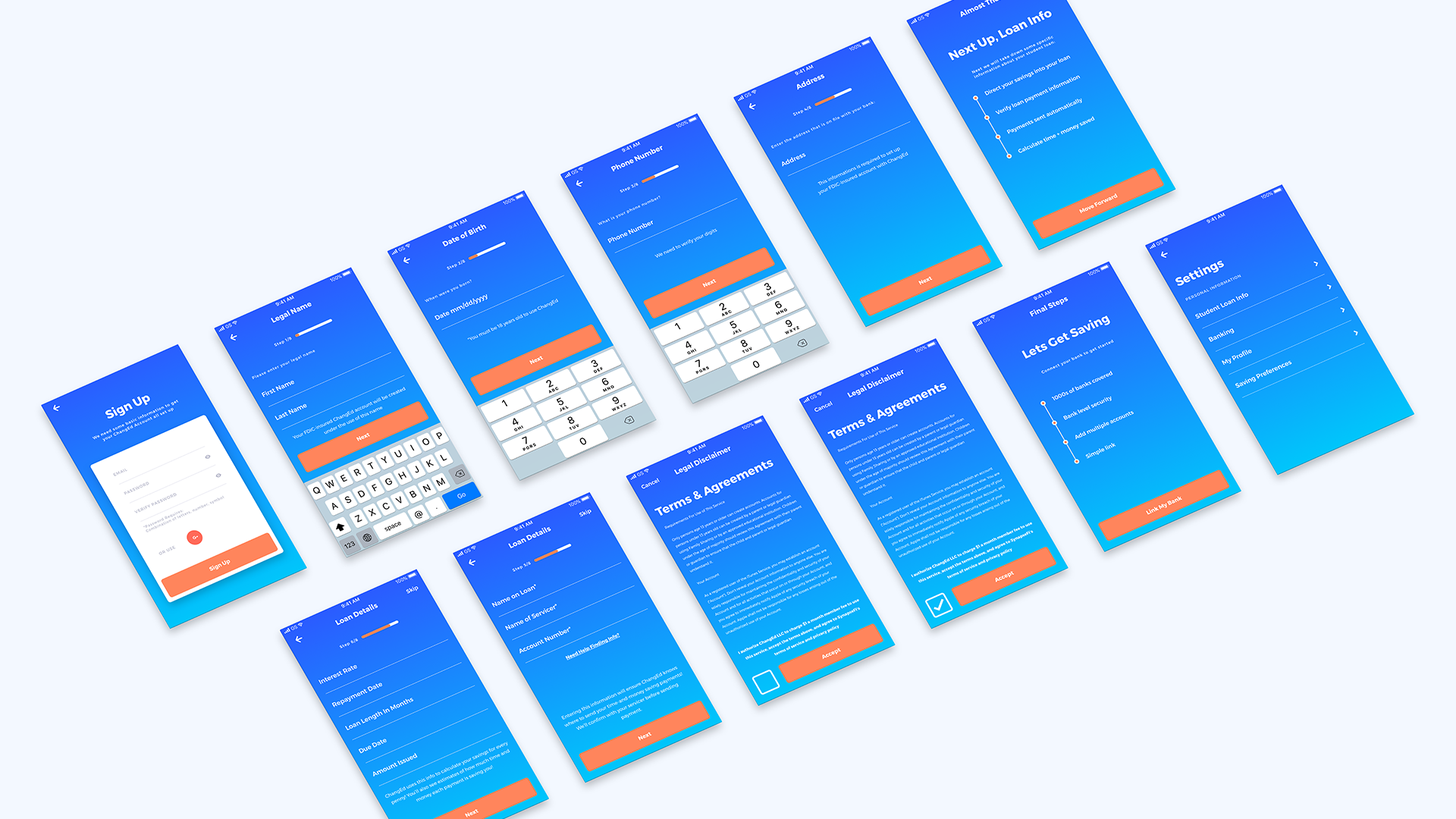 Dashboard

The dashboard screens provide users on how much money is in their Changed account, how much they have saved, and how much of their current student loan has been paid off. It was important to keep these designs clear and consice to not overwhelm the users with too much statistical data.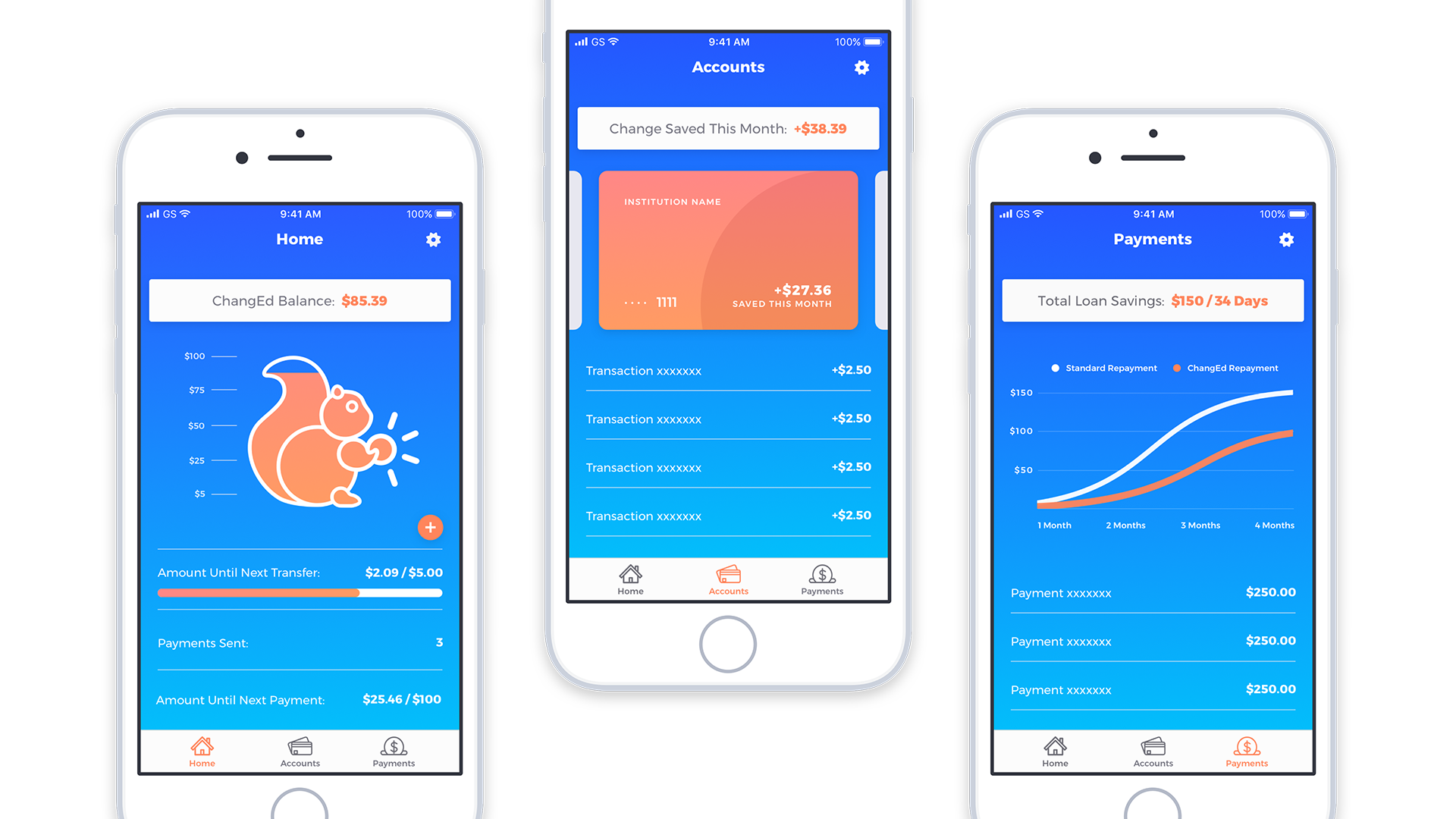 Quick Transfer Feature
Post beta testing, we received a lot of feedback about the lack of users being able to add an additional payment to their loans. To solve this issue, a quick transfer modal was designed to allow users to add 5, 10, or 20 dollar increments using their linked cards

to make a payment to their Changed account.